Discussion Starter
•
#1
•
1. Beyonce - Daddy Lessons
The song starts off with those claps and New Orleans influenced horns so you knew this song was going to be amazing. Then that guitar comes in and she starts her vocals and immediately get that country vibe. The song is as advertised; it's about her growing up in Texas and the toughness/lessons her Dad insisted in her. The song features some of her best song writing to date and her 1st venture into the genre. Overall the song is classic New Orleans/Texas.
2. Blood Orange - By Ourselves
More of an intro than a song; this track starts of with a piano and some vocals from Devonte Hynes. But the song takes off when Ashlee Haze verse starts. An excerpt from her poem "For Colored Girls". The poem paid homage to some important female rappers in hip hop; Angie Martinez. Left Eye, Da Brat, & Lil Kim. But the poem centers around Missy Elliot. Probably the most important female rapper of the 21 century. As the poem explained, she served as a role model for black girls who didn't look like the image of the "typical beautiful girl". And she was dope af. Overall, this was a powerful way to start the album and gave a well deserved artist some shine.
3. Anderson .Paak - The Season / Carry Me
Just a smooth ass R&B track. His vocal performance reminds me of a Lyfe Jennings. The song touches on a number of topics specific to .Paak; his moms getting incarcerated, growing up and making against the odds, fame, coming up, etc. S/o 9th wonder 1 time too. He really did his thing.
4. Roy Woods - Menace
A dope late night vibes R&B track. Compared to other tracks I've heard from Roy Woods, this track's vocal performance seems very natural. Whereas some other songs the vocals seemed forced with him trying to sound like MJ/Weeknd. This song doesn't give the best example of this, but you can on other song just hear that he naturally sound like MJ/Weeknd at times while maintaining his own distinct voice. Menace just represents everything I want from this style of R&B. Hard hitting bass, nice drum patterns, and a great vocal performance.
5. KAYTRANADA - TOGETHER
All respect to GoldLink; he really did his thing on this track. His verses were well written and complimented the track well. That being said, AlunaGeorge stole the show. Her vocal performance fit perfectly over KAYTRANADA beat. I don't really listen to this style of music but I could listen to AlunaGeorge hook on repeat for hours. 99.9% overall was a great project btw.
6. Kendrick Lamar - Untitled 02 I 06.23.2014.
On this track Kendrick took the 2nd half of his Untitled 2 performance and combined it with a new verse over a Cardo/Yung Exclusive beat. There nothing to complain about on this track. It's classic Kendrick. You got the bars, you got the changes in voices. you got a message. The best part is when he finds his tempo around the 2:20 mark. He switches his flow and raps with this robotic, monotone delivery.
7. Drake - Fire & Desire
This song is classic Drake/40. 40 lacing up this very 90's sounding beat which sampled Brandy's Dedication pt.2? or pt.3?
Then you got Drake coming thru with those classic simp lyrics. It's simpfection. Can't complain. Great track.
8. Chance the Rapper - Blessings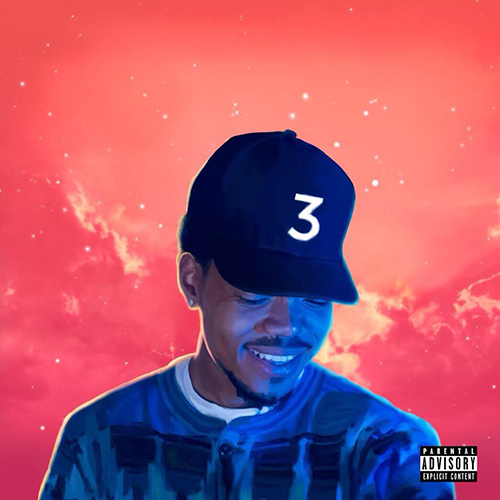 This song probably has some of my favorite lines of the year:
"Jesus' black life ain't matter, I know I talked to his daddy
Said you the man of the house now, look out for your family"
I know the difference in blessings and worldly possessions
Like my ex girl getting pregnant and her becoming my everything
I'm not religious but sometimes you just need some positivity in your life and this track supplies it (entire album tbh). This song shows off the versatility on this album. You have the upfront gospel influences, hip hop, and hints of classical brass instrumentation with Donnie on the trumpet.
9. Sticky Fingers - How to Fly
I'm sure a poster on this site recommended this album to me. So s/o to them.
The song is an fusion of reggae and indie music. It's the music equivalent of one of those Asian fusion restaurants. It's weird af tbh. But it works.
10. Isaiah Rashad - Smile
Almost forgot about this track. Not much to say about this. Classic Zaywop over some smooth ass production.
Honorable Mentions:
Childish Major - Window Seat
Chance the Rapper - Same Drugs
Kanye West - 30 Hours
Kodak Black - Lockjaw
The Avalanches - Harmony
clipping. - wiggle
dvsn - too deep
Frank ocean - frank track
Gallent - shotgun
Kendrick - untitled 03 I 05.28.2013.
Majid Jordan - Summer over interlude (off VIEWS)
Bladee - Lovenote