Discussion Starter
•
#1
•
I'll Post two-three qb's a day and hope to have the full list ready by opening day, then I will update them every week after that.

Legend
Quarterbacks are ranked according to DYAR, or Defense-adjusted Yards Above Replacement. This gives the value of the quarterback's performance compared to replacement level, adjusted for situation and opponent and then translated into yardage. DYAR (and its cousin, YAR, which isn't adjusted based on opponent) is further explained here.
The other statistic given is DVOA, or Defense-adjusted Value Over Average. This number represents value, per play, over an average quarterback in the same game situations. The more positive the DVOA rating, the better the player's performance. Negative DVOA represents below-average offense. DVOA (and its cousin, VOA, which isn't adjusted based on opponent) is further explained here.
The simple version: DYAR means a quarterback with more total value. DVOA means a quarterback with more value per play.​
How I Rank
I'll look at stats from last year and who I think could succeed in any system, who are the most talented and going forward in the next 2-3 years. and simply who I think are the best qb's in the league.
The Worst Guys
32. Ryan Fitzpatrick
2013 Stats: 62.0 Completion %, 14 TD, 12 INT, 2454 Yrds, 179 DYAR
31. Matt Cassel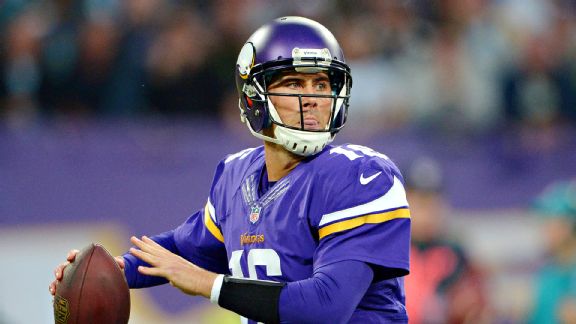 2013 Stats: 60.2 Completion %, 11 TD, 9 INT, 1807 Yrds, 92 DYAR
30. E.J. Manuel
2013 Stats: 58.8 Completion %, 1972 Yrds, 11 TD, 9 INT, -87 DYAR
29. Jake Locker
28. Geno Smith
27. Chad Henne
Mediocre Guys
26. Sam Bradford
25. Matt Schaub
24. Brian Hoyer
23. Josh Mccown
22. Carson Palmer
21. Andy Dalton
20. Ryan Tannehill
19. Alex Smith
Game Manager. Doesn't make bad decisions often. Not too flashy and doesn't take many risks downfield and you can see that when he plays. Smith does have 9 TD's to 0 INT's in the playoffs, displays his good decision making and ability to avoid costly mistakes.
Franchise Guys
18. Jay Cutler
The most confusing player on here other than eli. The bears have one of the best WR tandem is on his team yet he only throws 19 TD's and 12 INT's. To come to his defense, the pass blocking was a problem, ranked 29th out of 32 teams on PFF. Last year he had an extremely average year, ranking as one of his worst seasons in his career this afar. What is left to be seen is if Jay can stay healthy and continue early season momentum into the later months of the season and of course beat the packers.
17. Matt Stafford
Throws too many interceptions to be higher on this list and has yet to have any iota of playoff success when he plays for one of the most talented teams in the NFL. Maybe Stafford isn't the guy. After a career season in 2011, stafford fell back to earth and if trends hold true, he will even out around 30 TD's and 16 INT's on a 60 % completion rating. He has the big arm and Megatron, but he also makes bad decisions and the lack of a supporting cast of receivers after CJ. Stafford can either have a season like 2011 or a season like last year.
16. Eli Manning
My QB? Yes. Most hated qb in the NFL? maybe. Eli had one of the worst seasons ever for a multi super bowl winning QB ever last year. He made bonehead decisions all year that cost his team a chance at making the playoffs. Look at this abysmal shit . What people forget is that Eli was top 5-7 just a few years ago after his
fluke
second super bowl run. He throws interceptions, a lot of them, but he also remains as one of the most clutch QB's in the league who has proven time and time again he can compete with the best of the best. Is he elite? hell fucking no he is too inconsistent to be considered "elite" and has given Giants fans heart attacks for a long time. But I believe he will have a bounce back year in an offensive system that will get the ball out of his hand quicker and avoid him from forcing the ball to incompetent receivers.
15. Flacco
14. RG3
13. Nick Foles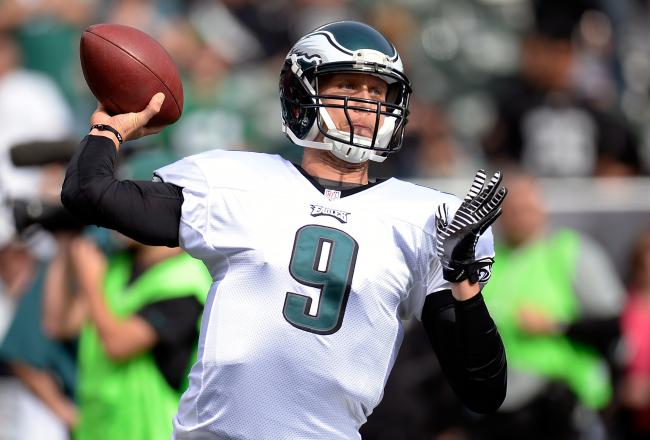 12. Matt Ryan
11. Colin Kaelernick
Soon to be elite?
10. Phil Rivers
9. Tony Romo
8. Cam Newton
7. Ben Roethlisberger
6. Russell Trillson
5. Andrew Luck
The Elite
4. Drew Brees
3. Tom Brady
2. Peyton Manning
1. Aaron Rodgers