Discussion Starter
•
#1
•
LESGEDDIT

https://twitter.com/kanyetothe/status/770609154557898752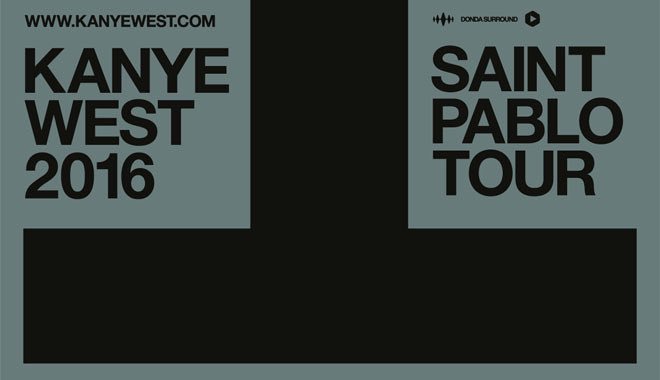 Tickets go on sale Saturday, June 18 at www.livenation.com American Express Card Members can purchase tickets before the general public beginning Tuesday, June 14 at 10:00 am through Friday, June 17 at 10:00 pm.  Continuing its commitment to bring fans closer to their favorite artists, TIDAL members will have access to a special presale beginning on Thursday, June 16th at 10:00 am local time (Montreal presale begins at noon). Members can find details for purchasing tickets by logging in to their TIDAL accounts via web browser, desktop app or mobile app.
8:00PM - 11:00PM
CA $29.50 - CA $199.00
CA $29.50
CA $199.00
Early Entry VIP: $445+
. One GOLD CIRCLE general admission ticket to the show!
. Early entry into the building with access to the floor
. One VIP parking space per order (where available)
. Limited edition tour lithograph with Certificate of Authenticity (hand numbered, exclusive to VIP Package purchasers)
. Official VIP laminate
. Commemorative concert ticket
. Private VIP Nation check-in location
. Crowd-free merchandise shopping
. On-site VIP concierge
Additional fees are applied at Checkout. Prices subject to change.
Stage:
Attendees for August 30:
STAR WARS FUR
d.carter61r
BasedToThe
NorthYork
Couture Level Flow
MitLitIsLoose
MADsophisticate
kanyewest_tml
chlxcaine
HEELMP
Too Fiery
Dark Fantasy
TorontoHoodMan6
Real Friend
south
yeezy99
tdotrep27
rvash
michaelkar
Tinkerbot
Moodmuzik
Giekorock
KJToTheB
FourOneSix
Safroka
pero
Cuzzirelax
bcfcben
mayocolouredbenz
prabz
rugarell211
DUGGEY

Attendees for August 31:
htp
MADsophisticate
Dark Fantasy
GOATbrook
tdot.
chlxcaine
sharkfin7
KwamKwam
Real Friend
pesos
Fazoz
NOMOREPARTIESINTO
Pusher
undftd88
RaptorYeezus
DeJay ElecTox
SunnyWithAChance
KING MAMBA
Riley
SimonV
OutsideDaLouvre
FEEBLE
Sky
kanyewest_tml
How Sway
YEEZYTOTME
proskeeeet
CanadianKilla
Lizzie Mcguire (MargielaFella)
Thottie Pippen
OVO_XO_TO_416
OS_Supplier
mayocolouredbenz
StanyeZest
Kting
BasedToThe
Drix

FLOOR MEET UP GANG (FLOOR AND VIP FLOOR ONLY):
30th
STAR WARS FUR
FourOneSix
BasedToThe
KJtotheB
31st
SunnywithaChance
KwamKwam
Ticketmaster links:
http://www.ticketmaster.ca/event/100050C978C01691
http://www.ticketmaster.ca/kanye-west-the-saint-pablo-tour-toronto-ontario-08-31-2016/event/100050CEB6AF844B?artistid=885590&majorcatid=10001&minorcatid=3
​