Discussion Starter
·
#1
·
osama bin fly said:

explain this
Even being made into a meme, rapper Tip has faced controversy among stans and haters alike for his ability to slant and tip his hat to new heights, new angles, new degrees. Never sliding off his bald head, we're faced with even further questions, ruling out any type of hair resistance. How does it stay on his head, and how much force would it take to slide off of his head?
The first example:
A few things we can take away from this video:
A) His hat constantly stays tilted well beyond the 30 degree mark. This most certainly should let the hat fall off his head but it doesn't.
B) T.I. has some sort of supernatural ability to keep his hat on his head tilted in this fashion. I've been discussing this with a few people, and no one seems to know a solid answer.
If we observe top hat styles and fashions throughout history we can observe that almost none of them were tipped, and the ones that were are well below 20 degrees:
So let's apply some stuff to find out: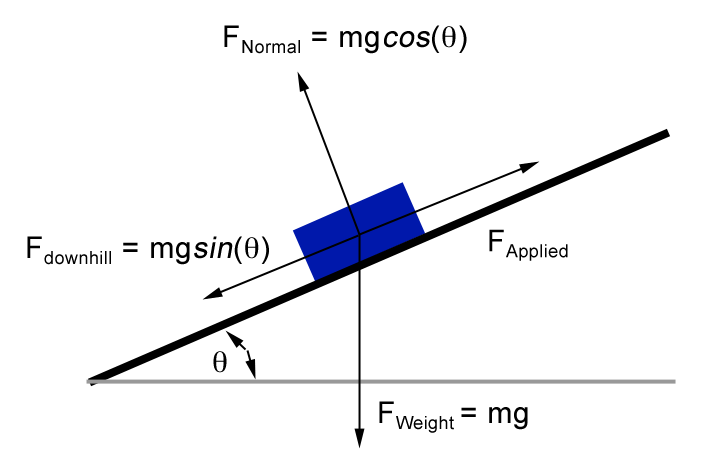 Let
be the natural force going upwards towards Tip's hat. (a)
Let
be the force working against his hat sliding off. (b)
Let
be the weight of the hat he is wearing. (x)
Let
be the force applied by his hand to make the hat tilted in the first place.
So what we're going to try and do is apply an elementary-level physics problem to this situation by calculating the amount of work needed to push his hat off his head (much like those terrible "how much work does it take to push the car up the hill" problems).
FNormal
is unknown in this situation and irrelevant.
Fdownhill
we can say is roughly half of gravity as it's nearly a 45 degree angle.
Fweight
is going to be 16oz/1lb for the sake of this, even though hats are probably around 6-12oz, but we're giving him the benefit of the doubt by wearing a super heavy hat since it's never fallen off.
Fapplied
is about 25mph or 36ft/s or 3m/s calculated by taking the average high five speed of a human.
Recall:
Now let's calculate force first:
0.5 x 3 = 1.5N = F
Now let's calculate the normal force, since we just calculated force (F):
0.5 x 3 x 30 x 1.5
0.5 being kg of the hat (round .45 up since we consider it to be 1lb) -- 3m/s regarding what we made Fapplied to be, and 30 for angle of incline with 1.5 being F:
0.02N
Now let's do an error region of
20
degrees, by calculating the same thing for an angle incline of 50, then subtracting:
1.11
So we have a result of
1.09N
worth of force to knock his hat off,
and that's with a generous 20% error region
.
Observe:
We can say that roughly using these calculations, 1.09N of force is needed to knock off Tip's hat when in the region of 30-50 degrees slant (fluctuation; tippage may vary).
Question: How is this possible? Excluding the following:
-he has glue on his head to keep the hat on
-he's a wizard
-he's in the Illuminati and has given up his soul for unparalleled hat balance
The answer we can conclude is that it's hard to say. We can observe him doing the same thing with beanies, bucket hats, other types of hats, and yet, physics can't explain it.
Conclusion:
T.I. AKA Tip, defies physics by being able to balance his hat on his head at extreme angles of slant, not possible by other human beings. It can't be proven otherwise.
I don't know physics. laff
Links used:
http://www.physicsclassroom.com/class/newtlaws/Lesson-3/Finding-Individual-Forces
https://www.khanacademy.org/science/physics/forces-newtons-laws/normal-contact-force/v/normal-force-and-contact-force
https://www.easycalculation.com/physics/classical-physics/normal-force-external-downward-force-calculator.php
Word on the street, etc.
RIP Blue Smoke​