Discussion Starter
·
#1
·
IT'S BEEN SAID THAT THE GREATEST RAP MOVEMENTS START OUT SMALL, BUT FOR ATLANTA'S OWN RICH KIDZ, A STRONG HUSTLE HAS PRODUCED BIG RESULTS. BRED FROM THE SAME BANKHEAD STREETS AS T.I., THE DUO COMPRISED OF RK KAELUB AND SKATEBOARD SKOOLY STARTED THEIR MOVEMENT IN THE HALLS OF FREDERICK DOUGLASS HIGH SCHOOL. KAELUB, A SENIOR AT THE TIME WAS PUTTING TOGETHER A CREW CALLED THE RICH KIDZ WHEN HE MET A YOUNG SKATEBOARD SKOOLY.
ON THE RELEASE-SIDE, THEIR FIRST PROJECT RICH KID$…ON OUR BLOCK RELEASED IN 2008 KICKSTARTED THEIR MOVEMENT, WITH FOLLOW-UP MIXTAPES, RICH KID$ MONEY SWAG AND 24/7. HOWEVER, BY 2010 THE RENAMED RICH KIDZ WERE DOWN TO TWO: KAELUB AND SKOOLY. THEY OPTED TO REGROUP, UPDATE THEIR SOUND AND REALLY REPRESENT WHAT IT MEANS TO BE A "RICH KID." THE PAIR RELEASED WE SUPPOSED TO STOP, BUT WE DIDN'T AND THE REAL BUZZ STARTED. WITH FOLLOW-UP RELEASES STRAIGHT LIKE THAT AND #STRAIGHTLIKETHAT2 IN EARLY 2011, IT BECAME CLEAR THAT RICH KIDZ WERE A GROWING FORCE. "YOU COULD HEAR OUR GROWTH," SAYS SKOOLY, "WE HAD OUR HEAD IN THE GAME."
THAT GROWTH LED TO THEIR BREAK-OUT RELEASE EVERYBODY EAT BREAD AND THEIR LATEST STRAIGHT LIKE THAT 3 #CCM. RICH KIDZ HAVE SEVERAL SUCCESSES UNDER THE BELTS ALREADY, HAVING COLLABORATED WITH WAKA FLOCKA FLAME ON "MY LIFE," 2 CHAINZ ON "RUMOR," AND PRODUCTION CREDITS FROM THE LIKES OF DRUMMA BOY, THE CATARACS, THE STEREOTYPES, AND OTHERS.
Members: Skooly (Left) And Kaelub (Right)​
Mixtapes​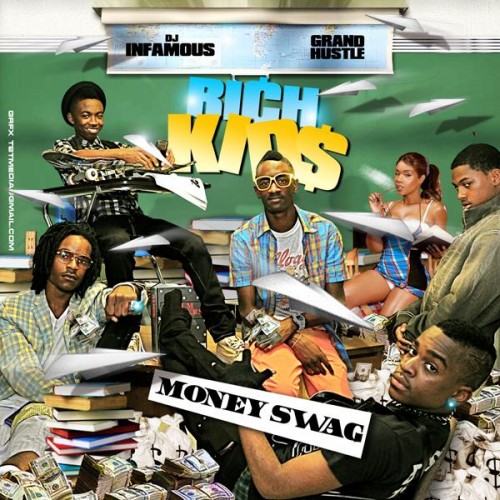 Money Swag (2009)​
http://www.livemixtapes.com/mixtapes/10455/rich_kids_money_swag.html​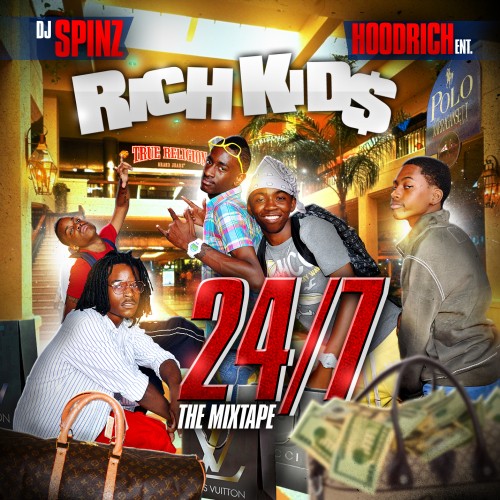 24/7 (2009)​
http://www.livemixtapes.com/mixtapes/11008/rich_kids_247.html​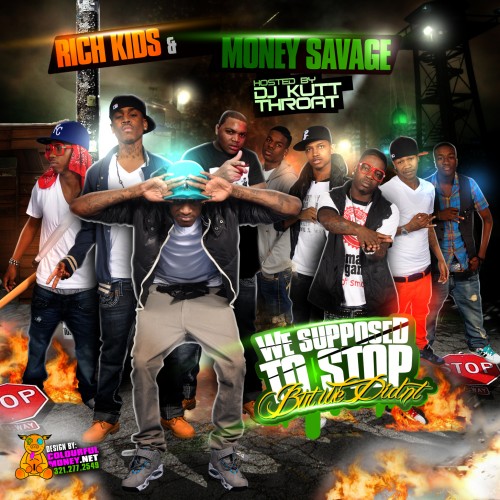 We Supposed To Stop (But We Didn't) (Collab Tape With Money Savage) (2010)​
http://www.livemixtapes.com/mixtapes/11784/rich_kids_money_savage_we_supposed_to_stop.html​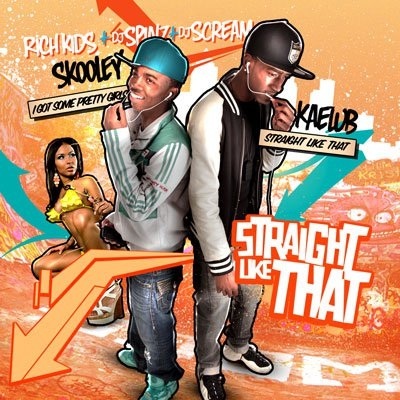 Straight Like That (2010)​
http://www.livemixtapes.com/mixtapes/12733/rich_kids_straight_like_that.html​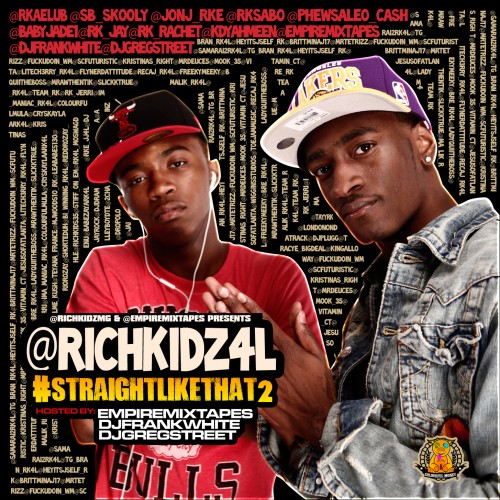 #StraightLikeThat2 (2011)​
http://www.livemixtapes.com/mixtapes/13418/rich_kidz_straightlikethat2.html​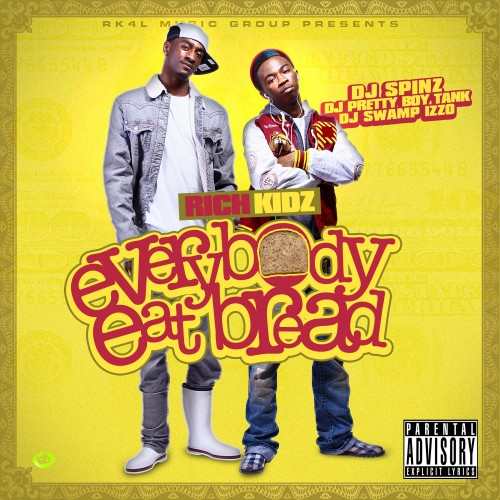 Everybody Eat Bread (2012)​
http://www.livemixtapes.com/mixtapes/15652/rich_kidz_everybody_eat_bread.html​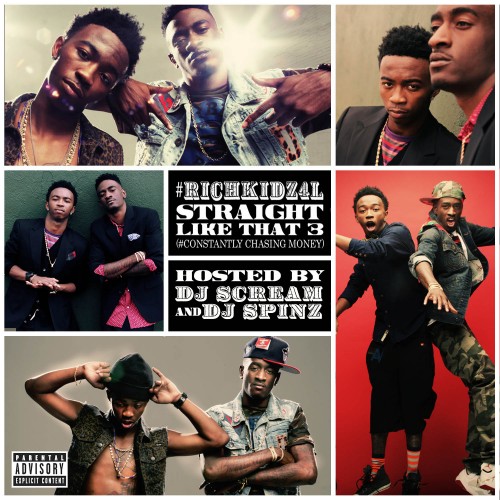 Straight Like That 3 (2012)​
http://www.livemixtapes.com/mixtapes/19133/rich-kidz-straight-like-that-3.html​