Discussion Starter
·
#1
·
Enter the NO NAME TEAM
Rob Ninkovich, the "Goalkeeper That Can Tackle"
Danny Woodhead, the "Superbad (the movie) and New York Jets leftover that will become one of the most useful Tom Brady tools"
Brandon Tate, the " 'WTF IS A Randy Moss' Receiver"
Aaron Hernandez, the "LOL, this dude can't block, oh shit he can! He must be an awful receiver though, oh shit he is amazing! #THANKYOUHERNANDEZGOD"
Rob Gronkowski, the "Hey Ashton Kutcher, you just got GRONK'ED"
Julian Edelman, the "Wes Welker 2.0"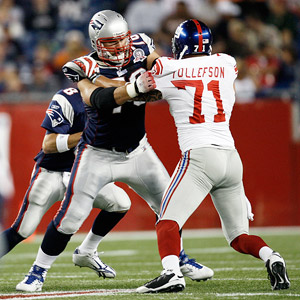 Sebastian Vollmer, the "WTF IS A LOGAN MANKINS o-lineman"
Pat Chung, the "'Oh Shit, his momma can sing'¹ safety"
¹ =
- Pat's mom
[size=30pt]"and if you don't know, now you know, *****" - Biggie