Discussion Starter
·
#1
·
http://gawker.com/terrifying-dolls-modeled-after-young-girls-left-outside-1610410808​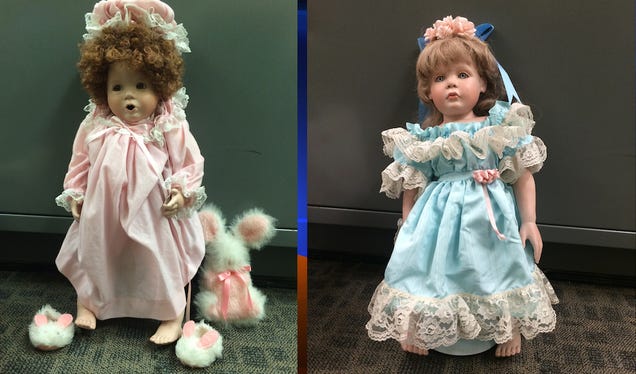 Today's second-most frightening news story involves a number of porcelain dolls, each crafted to resemble a young girl living in the same Orange County neighborhood.

The dead-eyed figurines, KTLA reports, mysteriously turned up in front of the girls' family homes this week. All of the targeted girls are near 10 years old, and all live in a San Clemente residential development called Talega. Jeff Hallock of the Orange County Sheriff's Department told KTLA the case is under investigation.

No other information is available yet, according to the network. If you're some smitten 10-year-old boy trying to win the affection of a few of your classmates, you're doing it all wrong.