Discussion Starter
·
#1
·
TOP 25 Albums of FAVORITE ALBUM NOT THE BEST
25- Lil Wayne- The Carter III
Ayooo i FUCKING hate lil wayne but this one is a crazy album tbh. Production is very good and the lyrical contain is good
Favorite Song: Confortable
The production on this song is soooo smooth

24- T.I- Paper Trail
This album is fucking dope tbh. everything is on point
Favorite Song: On the top of the world
Very catchy song. t-pain did his shit on the hook luda did his shit too
23- Smoke DZA- Rolling Stoned
Great album to chill tbh. Production is incredible but some track are
Favorite Song: On The Corner
Big K.R.I.T production on this is CRAZY. Bun B killed his verse and DZA did his shit
22- Jay-Z- Kingdom Come
This album is very good imo and is underrated. Dr.Dre mixing is well done on it too.
Favorite Song: Lost One
Dr.Dre did his shit. Jay-Z killed it and Chrisette Michele voice is sooo

21- Saigon- Greatest Story Never Told
Maybe the best album that came out in 2011. The production is INCREDIBLE (Just Blaze going ham

) and its lyrical
Favorite Song: Clap, Friend, Greatest Story Never Told and Its Cold
4 Crazy joints. Just Blaze production is crazy (tha gawd

) and Saigon killed all of them. I also like how Just Blaze flipped the same sample for Friend and Greatest Story Never Told
20- Kanye West- College Dropout
One of the best debut album tbh. had classic track like Slow Jamz
allears
Favorite Song: Slow Jamz and Through The Wire
Slow Jamz is the song that got me into Kanye's music when i was 6 years old

it a timeless song tbh i still bump it like it came out yesterday
Through The Wire production is great and IMO its one of Kanye's best song
19- Nas- Illmatic
This is my top 25 of FAVORITE album not the BEST (Illmatic would probably be #2 on it tbh).
Favorite Song: NY States of Mind
IMO it the REAL New York anthem

18- Clipse- Lord Willin
Ayoo this shit is incredible tbh. What is the best shit about it is that it just the beginning of everything

Favorite Song: Grindin
Come on this song was the shit back in the day and it still the shit

17- Kanye West- My Beautiful Dark Twisted Fantasy
Ayoo i really think this is a MUSICAL classi rather than a big rap album tbh. everything was on point: featuring (Ross and Pusha

) Production and Kanye
Favorite Song: Devil in a new dress
Kanye verse is great but Ross verse is just


16- Wu Tang- 36 Chambers
GOAT Group album tbh
Favorite Song: C.R.E.A.M
This started a movement and the song is a timeless classic
15- Jay-Z- American Gangster
This shit is a classic concept album. Every track are good except for the one with wayne
Favorite Song: American Gangster
Shame it was an Bonus track because this is a crazy ass song. everything is on point on it


14- 50 Cent- Get Rich Or Die Tryin
GOAT Debut album tbh. This album got me into Hip-Hop when i was like 6 years old

Favorite Song: In Da Club and P.I.M.P
This was an hard decision because every song on it are great
13- Biggie- Ready To Die
This is some TIMELESS shit tbh. One of the best album that ever came out
Favorite Song: Who Shot Ya?
AS WE PROCEED TO GIVE YOU WHAT YOU NEED
12- Curren$y X The Alchemist- Covert Coup and Curren$y-Pilot Talk
THe alchemist production on this is CRAZY and curren$y is spitting some fire
this album is a musical masterpiece tbh. shit is soo smooth

Favorite song: Audio Dope 2, Roasted, Breakfast, Skybourne
Production is incredible and soooo smooth

11- Kendrick Lamar- Section .80
This is some real hip hop shit you know ? Everything is on point on this one
10- Kanye West- Late Registration
GOAT Kanye Album tbh.
09- Rick Ross- Deeper Than Rap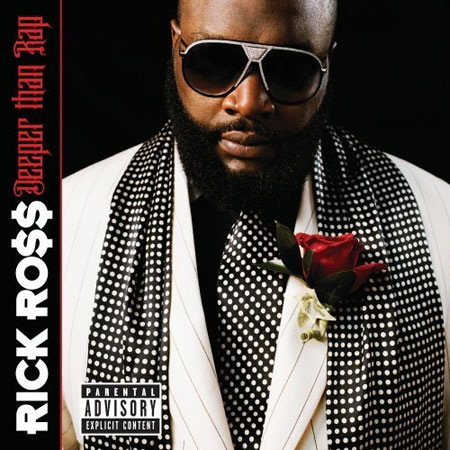 The production on this is GOAT. GOAT LUXURY RAP ALBUM tbh
08- Raekwon- Only Built 4 Cuban Linx
Timeless classic tbh. One of the best Mafioso Rap album
07- Jay-Z- The Black Album
One of the best shit that hov did tbh
06- Jay-Z- Reasonable Doubt
GOAT Mafioso Rap Album
05- Dr.Dre- The Chronic
This proved that Dre is the GOAT producer tbh
04- Outkast Stankonia
First album i bought in my life

03- Dr.Dre- 2001
Beat are crazy. this shit changed the game
02- Rick Ross- Teflon Don
WHAT TEFLON DON IS #2 ?
Yes it is. This has EVERYTHING i want on a album tbh. Cinematic Production great lyrics. Been playing it since it came out
btw this is my FAVORITE ALBUMS LIST NOT BEST ALBUM
01- Clipse- Hell Hath No Fury
GOAT Album. Production lyrics flow everything

THE GOAT- Jay-Z The Blueprint
This is for me the PERFECT rap album tbh. The production is maybe the BEST of ALL TIME. Just Blaze and Kanye killed this shit. B!nk too. Lyrics are great too
Top 10 Worst Album
10- Wiz Khalifa- Rolling Papers
This is some sell out shit tbh. it not even good (except for some 14 years old girl who loves One Direction tbh

)