Discussion Starter
·
#1
·
Can one of these celebrities - most notably Swift, the only one mentioned in the lyrics - take West to court for splaying her contented and topless lookalike beside him?

Short answer: Of course she can. The real question is whether it's worth the effort. Asking "Can I sue?" when you really mean "Can I win a lawsuit?" is kind of like asking "Can I jump off a building?" when what you really want to know is "Can I fly?" If a claim has a non-frivolous basis in law, you can certainly bring a lawsuit, and anyone from Anna Wintour to Ray J could put a team of lawyers to work on the papers today.

[..]

The "Famous" video deliberately uses a set of celebrity likenesses - many, we can assume, without consent. But the "Famous" video isn't an ad, even if its Tidal-exclusive status does serve the commercial purpose of attempting to lure subscribers to the streaming service. It's what courts call an "expressive work" - you know, "art" - and not even California's strict Right of Publicity statute can prevent artistic uses of a celebrity image. Even without West holding forth about how his video is "a comment on fame," a music video is a commonly accepted art form, and the law itself lists "audiovisual work" among the creative uses that it permits.

Alternately, one of the featured celebrities could sue for defamation. But that's an even steeper hill. They'd have to show that the "Famous" video actually asserts that Kanye West slept in a bed with all those naked famous people, and even Kanye hasn't said something that wild. And public figures, who are expected to endure a little roughing up of their reputations as the cost of fame, have an even harder time proving defamation than the rest of us clods.

Now Swift or another celeb could, for the purposes of making a statement, certainly go through the motions of expressing legal indignation via a harshly worded cease and desist letter. But to go beyond that and file an actual claim against West on one of these grounds would probably be fruitless. After all, lawsuits are expensive, and though West notoriously claimed that he was $53 million in debt earlier this year, he and Kim certainly have enough funds to lawyer up, especially to battle a claim that might get tossed the minute a judge glances at it.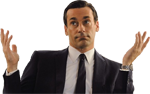 http://www.rollingstone.com/music/news/can-taylor-swift-sue-kanye-west-over-famous-video-20160629