Discussion Starter
·
#1
·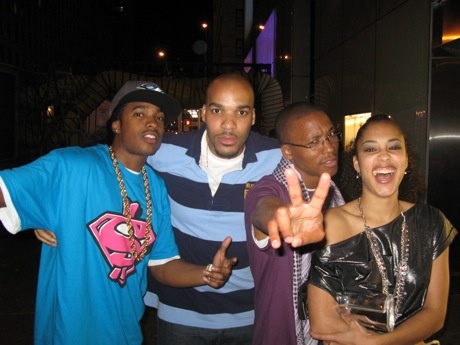 Esco (Left) with Malcolm Phipps, Lupe Fiasco & Amanda Diva
The remains of the 30-year-old model and actor were identified yesterday, however his cause of death remains a mystery.
A man walking near the Oakwood Plaza shopping center in Edison found the body of Jubar (Esco) Croswell, 30, off a leafy street last Thursday about 2:15p.m., Middlesex County prosecutors said.
Croswell, who lived in Fort Greene, was wearing a Louis Vuitton belt and Jet Lag cargo pants when he was discovered. It was not immediately clear how long he had been dead when he was found.
NYPD sources said Croswell was reported missing on Sept. 17, four days after he was last seen.
The cause of death is still being investigated by local authorities, Esco is survived by a newborn son and the child's mother, as well as his mother, father and brother.
We hope this young brother's soul finds peace and the authorities are able to solve the mystery behind his death quickly.
"Rest in peace Esco my brother, much love."
-Lupe Fiasco
[EDIT]
Wasalu is also the godfather of Esco's son, prayers go out for the family.