Discussion Starter
·
#1
·
So this one is for all my KTT fam, my personal guide towards women and clubs.
I dont consider myself some 10/10 looking guy and was once like some here some dude who barely attracted any girls(irl or club) untill i switched my shit up, so lets get to this
​
So like most of yall, i used to have problems with girls since ppl would tell me im weird and i had no fashion sense at all blabla
Eventually i switched that all up and everything everyone(boys mainly) used against me became my strongest points
1) Be Yourself;
how many times have i heard guys tell me;
yo man ur weird
this always was a burden to me when it came to talkin to women, i didnt feel good, until i learned to be more comfortable in my own skin and accept the fact that everyone was unique. So i started to be myself in the company of some girls and noticed i could make em tear up from laughter without really doin anything for it

Thats when i thought;
wow my weirdness is certainly entertaining the girls
So how does this apply during clubbing?
-
its complex, but i do see myself as this more anti social dude so what happens is a mix of a few things;

1) my style; my style is loud, im not afraid of wearing statement pieces. So this already projects me as being as guy who is very comfortable in his own skin. Like me and my fam we dont brag like fuccbois, we get alot of compliments(boys and girls alike) and we dont anything for it. And thats important, photographers at fashion weeks say the same thing; we notice when someone wears pieces just to flex, we also see which people dress like they do here on a regular basis.
Girls spot this too, believe me.

2) personality; as said im pretty anti social myself, but that doesnt mean im socially awkward af...
Im pretty articulate, energetic and i have a more sarcastic/absurd dry sense of humor. So what happens is(lemme use last weeks experience as an example);
we sat on a bank, when a few randoms approached us for a lighter(1 guy and 2 girls) and we obv started talking, i was the one early on making jokes and challenging the strangers around me aka not being afraid to ridicule certain topics they bring up. And what the guy instantly said;
"Hes(my friend) is more like chill, laidback, you(me) are very jovial and have demand more presence"

Now u might say whats the big deal? Well, immediatly there i noticed how both of the girls were eyein me, thats when i asked to them trick us into the club which they did.

Now the other side of my personality comes into play; my anti social part

So this one girl sees me as the dude she saw outside, but inside the club, i become more into myself; not really feeling like holdin a convo etc...
Now this girls keeps tryin to crack me, but cant, why? Because everything she says backfires straight into her face, its the more sarcastic/colder side of me(dont ask me why i do this), is it stupid? yes. Does it help? Yes. Why? i honestly dont know, but ive been told im pretty mysterious and i think that is why they keep coming back



3) Challenge; a girl likes a challenge. If a girl comes to you and asks u for advice(and you have noticed she has interest in you) and u genuinly for example dont like her dress; tell her.
She will do anything to impress you. Shes basically fielding you and looking what is it that he really likes?
Also same in regular convos, when she says something u dont agree with or makes a bad joke; stab her back. This is a reaction they wont expect, specially not from some stranger, again u challenge them.
I do this naturally, some girls like it, some dont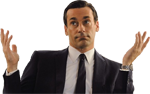 big deal...

4) body: i use parfum and creme, always wanna smell good and have ur face look shiny and clean

also brush ur teeth and whiten them, if u wanna talk with a girl on some flirty/intimate shit, u gotta be face to face with each other.
U want ur words and eyes to knock her over, not the scent of raw meat and rotten sandwiches dancing between the rest over potatoes stuck in ur teeth smh
Another thing in the club that obviously helps is eyecontact and posture.
The way u talk/articulate with ur body and face>>>>>>>>
Another example of another time in the club;
So im standing in the "path" of ppl who wanna walk by to the other side of the club and obv ppl are gettin pushy, so i look to them with a mad face and some obv apologize, this girl who been tryin to get at me and notices this, she said; my gosh youre mad attractive when u look angry, do that mad face one more time

People look at ur eyes fam, thats why eyecontact is so intimate, thats why when u look a girl in the eyes right before kissing her in the club, her dilated eyes look like a 24k chandelier made of blue diamonds
Same with body language; stand up straight, dont be afraid to take ur room, command space...Your body should be talking before u do the talking...
Now if u mix all/most of these together u get presence and presence is the power/aura u obtain when walkin into a room, its what makes ppl wanna  look at you, be intrigued
But dont forget to take the final step yourself, this is all dope and good if it works, but ofc you only have this much time in clubs and irl before she just moves on and is done with playing around
Now again, as im saying this is personal, ever since "doing" these i have found waaaaaaaaaay more success with girls.
Not only in the clubs, its just that ive been goin out clubbing a few times these last few months and i noticed how easily i attracted some

artsy girls without doing stuff.
Even irl, ive had girls stare and giggle, walk up to me and blatantly flirt. Its kinda like the
power of attraction.
Its ur mindset and how u carry yourself, your personality too
But nothing is sexier/cooler than a guy whom is comfortable in his own skin, not only with girls
again, im not an A1 looking dude imo, it just has ALOT to do with fashion sense and personality.Attraction is more than ur face, its the entire package which results in presence
IF YOU GOT ANYMORE QUESTIONS ASK ME, IDK IF I COVERED EVERYTHING
WHAT I FORGOT TO ADD IS DO IT FOR YOU, NOT GIRLS OR BOY, BUT YOU. YOU DONT DO THIS TO PROVE YOURSELF, THIS AINT NO COMPETITION, WHEN U BEGIN THIS MINDSET U START ACTING LIKE A FUCCBOI. EVERYTHING U DO IS FOR YOU, CAUSE U LIKE IT, CAUSE U WANT TO. WHEN U DO THAT U ATTRACT EVERYONE