Discussion Starter
·
#1
·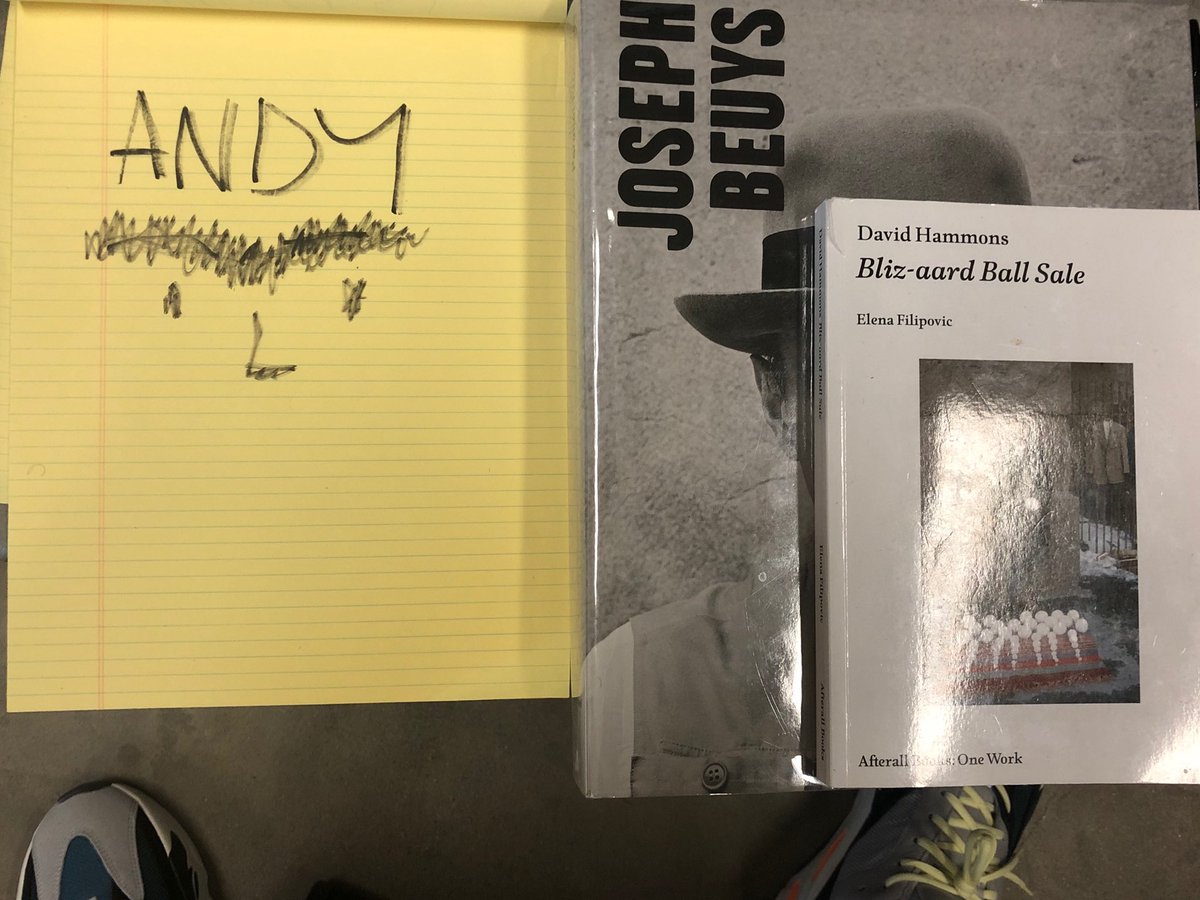 Seeing the Andy Kaufman sketch beside that Joseph Beuys book, I was immediately reminded of the Beuys performance wherein he locked himself in a room with a live coyote for three days, Kanye has posted a picture of this on his Twitter recently:
What makes it more interesting, the piece was called "I Like America and America Likes Me"
"With I Like America and America Likes Me, Beuys wanted to begin a national dialogue. While its patriotic title recalls the popular myth of the United States as a "melting pot" where people of all backgrounds can co-exist harmoniously, Beuys saw in 1970s America a nation divided over its involvement in the Vietnam War and, particularly, a country whose white population oppressed indigenous, immigrant, and minority populations.
And in some Native American lores and beliefs, the powerful coyote represents both the possibility of transformation and the archetypal trickster. In certain creation myths, the coyote takes on a Promethean role, teaching humans how to survive. As Levi Strauss also noted, the author of a 1983 book on coyotes compared their resilience to the resistance of the Vietnamese soldier-an equivalence that Beuys would have appreciated.
"You could say that a reckoning has to be made with the coyote, and only then can this trauma be lifted," he said of his performance. For those three days, he attempted to make eye contact with the coyote while regularly performing symbolic gestures, such as tossing his leather gloves to it or gesticulating wildly at it with his hands and walking stick. Occasionally, he would assume the guise of a shepherd, cloaked in his felt with a hooked walking stick protruding from it.
The lesson from Beuys's strange performance? That American society could only begin to cure its social ills through direct communication and understanding among its own varied populations. His homage to an ancient American animal deity underscored exactly how young the country was, and that difficult dialogues were of utmost importance if it was to heal its rifts.
As for the coyote, the spirit animal has adapted and thrived, even as the United States has attempted to control the population, killing tens of thousands of the species each year. While America's divisions have yet to be solved-and its transgressions, some might say, continue in equal measure-the coyote remains a symbol of its resilience and, perhaps, of its potential for transformation."
https://www.artsy.net/article/artsy-editorial-joseph-beuys-locked-room-live-coyote
Is all of this a 21st century re-imagining of the Beuys performance on a much larger scale?