Discussion Starter
•
#1
•
I've been affected by this current trend. I'd like to share my top 25 albums of all time. This isn't going to be 25 Hip-Hop albums, beware . I hope it is liked and maybe educational. Let the oversaturation commence...
25. Remain In Light - Talking Heads
David Byrne's voice is definitely hard to listen to. He's not a conventionally good singer. However, the lyrics are pretty great, but what stands out here is the intensive groove sessions. Apparently, this album was ahead of its time. I'm not old enough to have enjoyed it upon the release but the music is delightfully experimental and I'd agree.
Fav Track: Once in a Lifetime
24. Pilot Talk - Curren$y
Weed rappers shouldn't be this good. I think the Pilot Talk series is the best out of Curren$y's wide catalogue. I don't know if I or II is better but this is my favorite from the prolific rapper.
Fav Track: Breakfast
23. FutureSex/LoveSounds - Justin Timberlake
Justin Timberlake is pretty talented, but his work is mostly B - (Justified) at best or F - (The Love Guru). Every now and again he'll throw out something perfect (SNL cameos). This is one of those perfect experiences. This is what pop music should be, accessible and fun, rather than down right retarded. even though this is "pop" it does stick to a theme making it kind of middlebrow. Kudos to Timberlake for putting out an amazing album that both snobs and teenage girls can love.
Fav Track: Set the Mood Prelude
22. Parachutes - Coldplay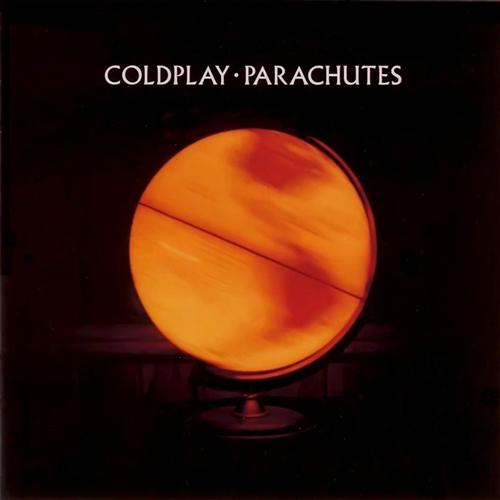 Coldplay gets an unjustifiably bad rap (the rap is justified when putting their horrendous last album into mind), but they've put out some great music.
Without the preconceived notions of the band they can be GREAT. Their debut has some brilliant tracks (Shiver, Spies, Sparks). This is definitely a band that is hated because not many people love middlebrow music. It's either Nickleback or Radiohead in most cases.
Fav Track: Shiver
21. Hell Hath No Fury - The Clipse
This would definitely be higher if it didn't loose its steam for me over the years. This is a great album regardless. The Neptunes oddly fit best when paired with people who rap about coke. Everything about this album is good, but the best part to me is the song with weak beats have stellar verses (Dirty Money, Trill). In terms of 'greatness' this is a top 10 Hip Hop album ever.
Fav Track: Keys Open Doors
20. Purple Rain - Prince
Purple Rain is once hell of an album/soundtrack. Prince and his revolution did well here. I can't really explain this one, as I feel it is obvious.
Fav Track: Baby I'm a Star
19. In The Wee Small Hours of The Morning - Frank Sinatra
I was introduced to this album because the former homie John Mayer (I'm not down with this country music) performed a cover on Letterman in 08 of the title track. I was blown away. Perhaps this is the greatest break up/ heartbroken album of all time. This was one of the first to dig into that concept and many have followed, but this is perfect if you need to get your sulk on.
Fav Track: Mood Indigo
18. Illmatic - Nas
This is on everybody's list, because it is great. I wouldn't say it is the best Hip-Hop album ever, but it is an essential one.
Fav Track: It Ain't Hard To Tell
17. Lcd Soundsystem - Lcd Soundsystem
The debut is heavy on grooves and hipster lyrics. I read something about Lcd Soundsystem on The AV Club and they said James Murphy makes great music, every time because he's the music snob/critic that decided to make music. Honestly, this spot could swap any of the crews brilliant albums, but this one edges the rest out slightly, because it is more danceable.
Fav Track: Disco Infiltrator
16. A Strange Arrangement - Mayer Hawthorne
The soul revivalist. Mayer Hawthorne's debut is on here because it has a huge soul and Motown influence. That period of music was so dope The Rolling Stones couldn't stay away from it. However, his hip hop background is what makes this one pretty special.