as far as im concerned he already has 2 with The Documentary and Doctor's Advocate. Game held the West on his back with the first 2 albums when the rest of the coast fell apart. For that alone he's a west coast legend.
..and he could have had 2 more if his tracklists were right. Game is another rapper who fell into the trap of fillers. half of LAX is filler and over half of RED is filler. He had amazing tracks, but they got drowned out by all the radio tracks and tracks that shouldn't have made the album.....AND to top it off he cut tracks that would have been in the top tier of discography. Whoever sequenced his last 2 albums should be fired because they failed.
so to keep my sanity while listening to Game i cut out the fillers and created playlists of what the albums should have looked like. These playlists are on the level of his first 2 albums tbh.
I don't think Game ever fell off....i just feel he's struggling to get his voice heard due to terrible sequencing.
heres what his albums should have looked like (imo)
LAX (Revised)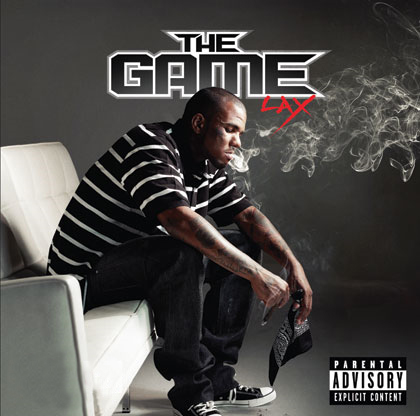 1. DMX (Intro)
2. LAX Files
3. State of Emergency (Feat. Ice Cube)
4. My Life (Feat. Lil Wayne)
5. Money
6. Hard Liquor (Interlude)
7. Dope Boys
8. Let Us Live (Feat. Chrisette Michele)
9. Angel (Feat. Common) (Prod. By Kanye West)
10. Never Can Say Goodbye (Feat. Latoya Williams)
11. Big Dreams
12. Game's Pain (Feat. Keyshia Cole)
13. Letter To The King (Feat. Nas)
14. DMX (Outro)
R.E.D. (Revised)
1. Dr. Dre (Intro)
2. The City (Feat. Kendrick Lamar)
3. Martians vs Goblins (Feat. Lil Wayne & Tyler, The Creator)
4. RED Nation (Feat. Lil Wayne)
5. Dr. Dre (Skit 1)
6. Ricky
7. Pot of Gold (Feat. Chris Brown)
8. Mama Knows (Feat. Nelly Furtado)
9. Dr. Dre (Skit 2)
10. Keepin' It Real
11. Born In The Trap (Prod. By DJ Premier)
12. Monsters In My Head
13. Dr. Dre (Outro)
14. California Dream (Bonus Track)
-no filler
-still has singles
-sequenced much better
Try the playlists out. worth a shot tbh...
they're dope