Discussion Starter
•
#1
•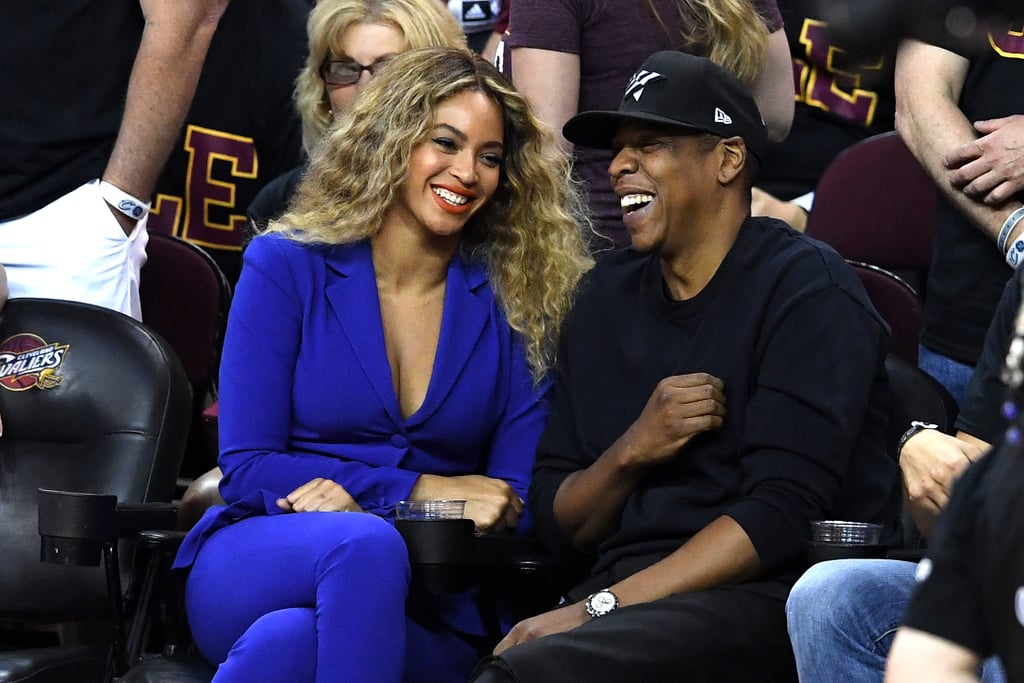 Beyoncé continues to live up to her royal nickname: Queen B and husband Jay Z are this year's highest-paid celebrity couple, raking in a regal $107.5 million over the past year.
The sultry songstress pulled in $54 million, good enough to claim the No. 34 spot on our upcoming Celebrity 100 list-the annual ranking of the world's top-earning superstars, which will be released tomorrow morning. Jay Z finished a smidgeon behind, taking the No. 36 slot with a $53.5 million tally.
Both got a boost from Beyoncé's sixth No. 1 album, Lemonade, which debuted exclusively on Jay Z's Tidal streaming service (his wife and several other Celebrity 100 members are co-owners). But Beyoncé edged her husband in annual earnings by playing 19 shows during our June-to-June scoring period, easily topping Jay Z's grand total of two.
"I've never met anyone that works harder than me in my industry," the songstress once told FORBES.
Though Jay Z didn't tour over the past year, he was plenty busy behind the scenes with other projects. He continues to make millions on his Armand de Brignac champagne, D'Ussé cognac and entertainment company Roc Nation. The multifaceted organization includes a record label, artist management and a sports agency that represents the likes of Kevin Durant and Robinson Cano.
Jay Z didn't release an album during our scoring period, either. In fact, he hasn't put out a solo record in three years. That's by design, if his words in the past are to be believed.
"There was a time in music where a hit solved everything," he explained to Steve Forbes in 2010. "That's no longer true. I think the music business is still stuck in that place because we haven't figured it out. One of the biggest things in business is to open yourself up for change."
The FORBES Celebrity 100 list measures pretax earnings for front-of-camera celebrities across the globe; we do not deduct for fees paid to agents, managers or lawyers. Our numbers are determined by gathering data from the likes of Nielsen NLSN +0.81%, Pollstar and BoxOfficeMojo, as well as from interviews with industry insiders and some of the stars themselves.
The only other couple on this year's Celeb 100: Tom Brady and Gisele Bundchen. The former's Deflategate fiasco didn't flatten his earnings-he led the NFL in merchandise sales in 2015 and signed a contract extension in March with a $28 million signing bonus-en route to a $44 million total payday and the No. 54 spot on the list.
Bundchen claimed the No. 99 slot, boosted by fragrance and beauty deals with Chanel and Carolina Herrera, as well as her own lines of lingerie and skin care. Though her $30.5 million total is the lowest of any member of either top-earning couple, she made the list for the sixteenth time, easily more than Brady (5), Beyoncé (9) or Jay Z (10).
What about last year's top-earning couple-Taylor Swift and Calvin Harris? They would have kept their crown, each pulling in more than the aforementioned four stars, but parted ways before this year's list launched. Tune in tomorrow to see just how much they made.
http://www.forbes
.com/sites/zackomalleygreenburg/2016/07/11/beyonce-and-jay-z-are-the-worlds-highest-paid-celebrity-couple-of-2016/#7eb059ea7ae8​