Discussion Starter
•
#1
•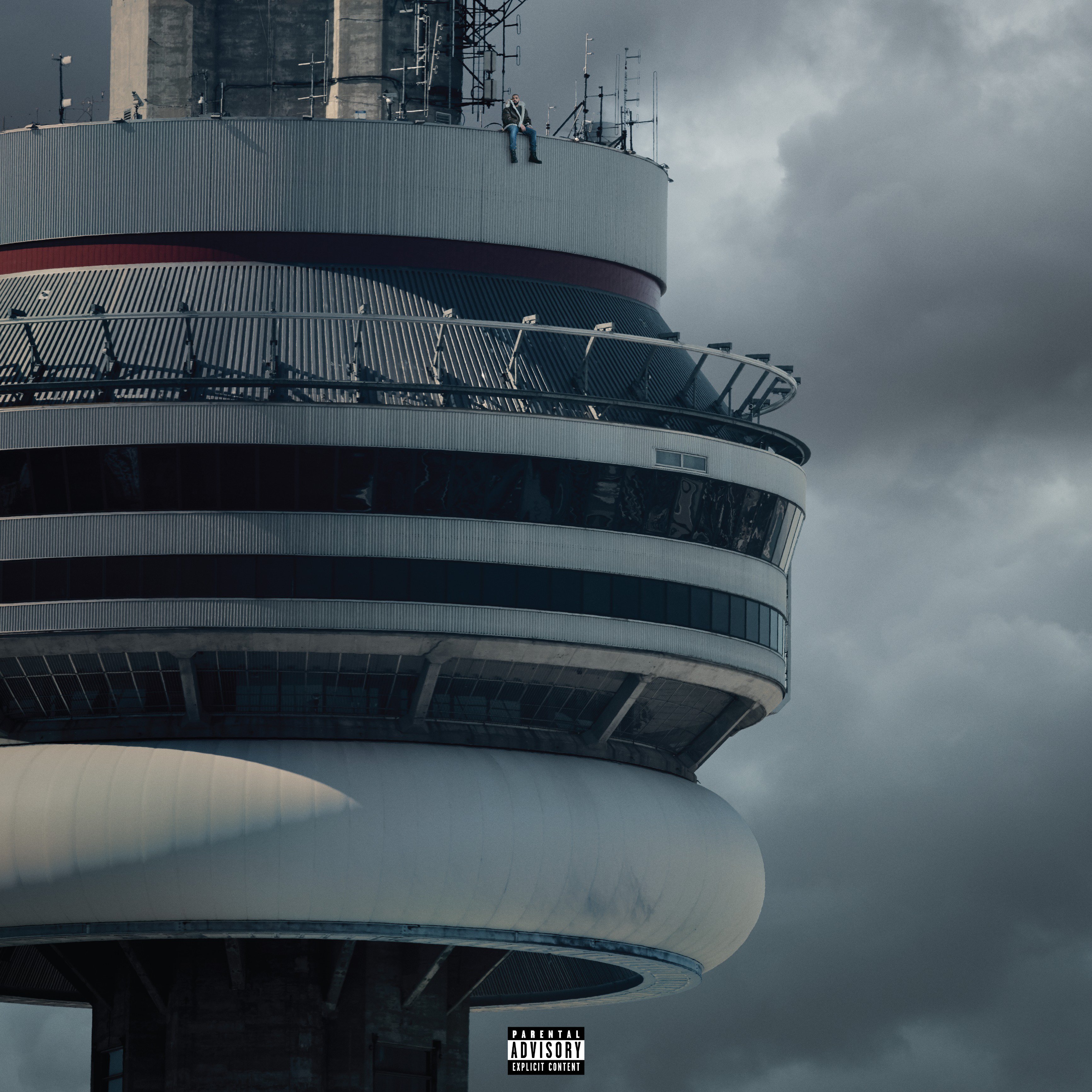 PURCHASE
Release Date:
April 29, 2016
TIMELINE
September 25th, 2013
https://soundcloud.com/power106la%2Fdrake-keeping-pound-cake-for
1:40
September 27th, 2013
[vimeo]75866189[/vimeo]
2:38
December 30th, 2013
Have you started thinking about the follow-up to Nothing Was The Same yet?

Yeah. Last night was the first night I recorded—I finished up this record with Beyoncé. That was really dope. For her [LP]. As far as another album goes, I was gonna ask you, 'cause you seem pretty in touch with what I've had going on. What's next? I like to ask people what they think is next. Maybe it's a concept album. Maybe it's a mixtape. I don't always know exactly where I'm going. I remember reading that article where 'Ye was like, I have my next three albums mapped out, they're called this, this, and this. He almost got there but then things changed. I always admired that, like "Man, what a commitment and you made them all dope."
Have you ever tried telling things from your imagination or other points of view?
Everytime it just comes out as shit that's going on in my life. I think the next album I do is gonna be different. I don't know if I'll necessarily return to family stuff and stuff that I feel I really summed up well on Nothing Was The Same. The problem is I don't participate too much in social media, so my music is always the update that you're looking for in my life. Twitter is not my outlet to get my message out there. My outlet is the music so my music always ends up becoming my life. I don't know how to stop that.
http://www.vibe.com/photo-gallery/outtakes-drake-talks-beyonce-trophies-and-next-album
January 15th, 2014
KAYTRANADA Discusses Drake Asking for Beats
January 21st, 2014
Drake also reached out to Bibby, to appear on a song of his. "A couple of weeks ago, Drake told me he has a song for me that I'm still waiting on," Lil Bibby said. "He said it was his song, so it's probably gonna be something he'll hold onto. Hopefully it's gonna be good enough to make a project of his."
February 4th, 2014
Drake Previews "Talk is Cheap" & "All White" @ Griffin
http://instagram.com/p/j_oBYsgYVM/
http://instagram.com/p/j_cJkugYdC
http://instagram.com/p/j_58iNyjhF/
February 27th, 2014
Drake Records in Berlin
March 10th, 2014
Rihanna and Drake - Rihanna and Drake are seen leaving Nobu restaurant seconds apart after having dinner together. The rumoured couple were seen heading to Power House recording studio ahead of Drakes UK tour dates coming up.
March 12th, 2014
Drake Previews "Come into the City", "Days in the East" & "All White"
https://soundcloud.com/jim-johnce%2Fshes-not-here-right-now
https://soundcloud.com/jim-johnce%2Fcome-into-the-city-snippet
March 14th, 2014
Just Blaze Previews Drake & Jay Electronica track
March 14th, 2014
Drake Reportedly Plays Unreleased Album for Rihanna
March 19th, 2014
J.U.S.T.I.C.E League Sends Drake a Beat CD
March 20th, 2014
Drake Performs "Days in the East" for the first time in London
March 22th, 2014
Drake Announces "Days in the East" Title and Says Produced by PARTYNEXTDOOR
July 21st, 2014
September 4th, 2014
Dr. 40 back at it. #VFT6 #pulsecodemodulation
http://instagram.com/p/snKP7-u3ox/
September 12th, 2014
So after that, are you on performance hiatus and back in the studio?
Pretty much, because I really need to get locked down. I just haven't been able to settle myself, settle my head into my things. The only things I've really done are I did something for Iggy about a month ago, I did something for Drake this weekend.
Excuse me!
[Laughs]
Well after he sampled you, it's only right.
Well I don't know if he's going to like it, but I hope so. He knows I was doing it.
So wait, you said Drake and Iggy?
Yeah. Iggy before, then Drake, and I have this Major Lazer single at some point.
http://www.vibe.com/article/exclusive-ellie-goulding-talks-subliminal-diss-songs?
September 22th, 2014
"We've been working a lot — we've probably got like three or four tracks together, so he definitely will be on my album," Rich Homie told MTV News on the Bet Hip Hop Awards carpet. "At first it was through e-mail, and after that I went on tour with Wiz Khalifa, the Under the Influence Tour. We went to Toronto, he hit me up, I pulled up on him at his house and we dropped some music."

And since all of those tracks can't go on one album, the Atlanta rapper added that, "[Drake's] gonna use a couple, too."
http://www.mtv.com/news/1939346/drake-rich-homie-quan-recorded-music-both-albums/
September 25th, 2014
Back at it. #VFT6
http://instagram.com/p/tYnNNou3k6/
September 29thth, 2014
Time to go hibernate and make an album. #6Side #HeadingHome
October 6th, 2014
October 7th, 2014
Drake Comments on Vinyl's IG Photo
April 16, 2015
The topic of our talk switches to Drake's upcoming fourth album. He only has two songs finished that he likes. One is a collaboration with Beyoncé that he recorded a while ago. The other is a song that he expects to inspire a paradigm shift. His days of releasing lay-up bangers that everyone loves right away are over. For now.
Views From The 6 needs to shock listeners just as much as it needs to impress them. I compare it to what Kanye did on his own fourth album, 808s & Heartbreak. Drake agrees and, as if to reinforce that notion, he tells me that Boi-1da said he needs to listen to the non-Beyoncé song a few more times before he can decide whether it's good or not. It appears that Drake is ready to deviate from his winning formula and get a little weird.
http://www.complex.com/style/drake-coachella-profile
June 8th, 2015
September 24, 2015
On a balmy Tuesday night in August, about a month before that tennis match, Drake sits in a low-lit hotel suite in Toronto, his legs stretched out in front of him and his black Timberlands up on a coffee table. Holding what looks like a glass of Hennessy dressed with huge ice cubes at his side, he's talking about how he recently started driving himself places again.

"I've been deprived of driving for a long time," he says. "Riding to the studio with a driver and security and stuff, you lose something."
It used to be that driving to the recording studio was when he would come up with ideas, Drake explains. Cutting it out of his life felt like leaving inspiration on the table.

"That ride was my favorite thing in the world, you know?" he says. "And before that ride, it wasn't going to the studio, it was going to my girl's house, or going wherever. Driving was just one of the most pivotal things in my writing life."

Driving was how Drake put himself in the mindset of the people he imagined listening to him. When he was trying to figure out if a song was working, he would picture someone playing it in their car. "Especially on this new record, I just want you to be able to…" he trails off. "Sometimes those drives are heavy, man, depending on what happened where you came from and what's about to happen where you're going."
The new record Drake is talking about is Views From the 6, so named after Toronto, the city that is his birthplace, his muse, and his cause. His reps say the LP doesn't have a release date yet but will be coming out "imminently," and like every major release Drake has put out since his 2009 mixtape, So Far Gone, it will be released into a world where more people are paying attention to him than ever before. Starting with that first record, Drake has been leveling up continuously, and with the huge year he has just had, Views will represent the culmination of yet another growth spurt.
I ask him, as he takes a slow sip of his drink, whether in light of his recent triumphs, he worries at all that he's had it too easy—whether there's any risk that he'll start taking for granted his ability to connect with listeners.
He sounds frankly disgusted with the idea. "I've never felt like, 'Oh, people will bite at anything that's Drake,'" he says. "I'm just not that guy. I don't feel that way about any of my music… If it didn't connect, I would have a huge problem."

He pauses for a second, then continues, leaning into every word: "I mean, I'm really trying. It's not like I'm just sitting here, just fuckin' shooting with my eyes closed. Like, I'm trying. I'm really trying to make music for your life."

As he says this, Drake projects a practiced but convincing friendliness, and the effort he's putting into making sure I know he's being sincere is palpable and disarming. Still, looking at his newly close-shaved hair and the beard that now covers the lower half of his face like armor, I remember the advice he gave recently on one of his songs—Please do not speak to me like I'm that Drake from four years ago/ I'm at a higher place—and make a point of taking it.
For most of the year, Drake's focus has been on Views From the 6. Undertaking the high-stakes project, he tells me, required him to hunker down in Toronto in a way he hadn't really done in a while. After years of constant touring, sneaking in recording sessions whenever he could, and treating Los Angeles as his headquarters, Drake came home and locked in with his longtime engineer and producer, Noah "40" Shebib, the man he forged his sound with, and the friend who has been his closest creative partner since the beginning.

The choice to stay local while working on Views was a response to growing up: at 28, Drake says, he has realized that some of his best friends may no longer be at a point in their lives to "chase me around the globe anymore." Drake and 40, in particular, have had to renegotiate the terms of their partnership. "We've grown a lot over the years," Drake says. "He used to be the guy that would track me in hotel rooms at 4 a.m. And now he is not that guy—I have another guy that does that."

He needed 40 for Views, though, he says. "If I want to make the album I want to make, I have to go find him. I have to go sit with him, and we have to really put in effort."

It's a marked contrast from the way Drake made What a Time to Be Alive—he and Future recorded it in just six days in Atlanta, working at
Drake says this new warmth is not an accident—that he's making a point of rapping over beats that are a little sunnier than he's accustomed to in order to see if he can match the level of potency he knows he can achieve when working inside his gauzy, minor-key comfort zone.
"I love dancehall flows, especially as of late," he says. "I pretty much won't even rap on a beat unless it's got some magic element of new tempo or new pocket, where I hear myself and feel like I've stumbled upon something new."

This is Drake's primary and somewhat paradoxical objective these days: to stumble upon something new, whether it's a new way to blur the line between singing and rapping or just a new way to render a phrase. "There's times where I'm sitting around looking for like, three, four words," he says.

"I'm not looking for, like, 80 bars on some '5AM,' 'Paris Morton'-type shit, you know? There are moments like that, too, but the hardest moments, the most difficult ones, in songwriting, are when you're looking for like, four words with the right melody and the right cadence. I pray for that. I'll take that over anything—I'll take that over sex, partying. Give me that feeling."

The best feeling of all, he says, is when he finds a whole new flow—a new way to straddle a beat and wrap his vocals around a rhythm in an unexpected way.

"A new flow is absolutely the most crucial discovery in rap, to me," Drake says. "Honestly, like, I love that I'm sitting here talking to you, but at the same time I don't, because I want to go to the studio, and I'm praying that 40 has a beat, so that I can do something new that I've never done before. That is my main joy in life."
Drake has acknowledged that the change in him is real. In "You & the 6," the emotional centerpiece of If You're Reading This, he talks to his mom on the phone, trying to explain to her how his life is different now, and how people around him are trying to undermine him because of his status. "I can't be out here being vulnerable, mama," he tells her.

As our interview wraps up, I ask Drake whether he actually feels that way—and what he imagines he will be, in the Views From the 6 era and beyond, if he toughens up so much that he loses the approachability that has always distinguished him.

"It's never about toughening up. I don't even know if that's, like, cool, being tough and shit," he says. "Not being vulnerable is never gonna be my thing. I'm always going to share with you what's going on in my life."

What has changed, he explains, is that he doesn't have any doubts left about how good he is, or whether he deserves the spot he has fought to secure since emerging into the public consciousness six years ago as a beguiling, expressive misfit.

"Vulnerability, to me, sometimes comes in the form of being naïve about where I am in the pecking order of all this," he says. "So I think I realize where I'm at now. And I think I realize that I'm gonna have to be OK with not having that many friends that are peers."

And with that, Drake is out—done talking, and ready, at long last, to head to the studio, where he says he and 40 will be trying to wrap the third verse of a song they initially thought might work as the opener for Views, but now aren't so sure. Drake seems confident they'll figure it out though. He's looking forward to doing the work.
http://www.thefader.com/2015/09/24/drake-views-from-the-6-cover-story-interview
January 30, 2016
April release date confirmed
https://soundcloud.com/ovosoundradioepisodefourteen%2Fdrake-speaks-on-vft6
February 18, 2016
"Views" will arrive in a world overpoweringly influenced by Drake: His softening of the lines between genres is ever-present, from the Weeknd to Bryson Tiller to even Sam Hunt. "For the first time you find yourself not being the young kid doing something different that no one understands," Mr. Shebib said.
"After 'Nothing Was the Same,' Drake was like, 'I want to do a rap project,'" Mr. Shebib recalled. "He wanted to do what all the other rappers get to do." But that approach is "a thing we can't do that much on a Drake album," he continued. "We have other fans we need to satisfy."
Mr. Shebib has served the crucial role of Drake's musical right hand since before the rapper's 2009 mixtape "So Far Gone." Like Drake, 40 is a moody sensualist — they're an apt pair. After last summer, work on "Views" began in earnest, split between 40's Toronto studio and the one in Drake's Southern California home.

"It's going to be what everybody expects and wants from Drake and from us," Mr. Shebib said. "A lot of introspection, very vivid. He's discovering new flows, new cadences, new patterns." As for the music, "I'm trying to find ways to pull more untraditional sounds in, to push the boundaries a little further." The overall approach may be the same as the one that the duo has finely honed, but still, Mr. Shebib said, "Something about it should be special."
http://www.nytimes.com/2016/02/21/arts/music/drakes-new-album-prepared-by-moody-sensualists.html?_r=0
April 9th, 2016
https://soundcloud.com/ovosoundradioepisodenineteen%2Fdrake-announces-vft6-release-date
April 9th, 2016
http://instagr.am/p/BEAR3EyjQMB/
April 10th, 2016
http://www.kanyetothe.com/forum/index.php?topic=5005042.0
April 11th, 2016
http://instagr.am/p/BEDSArzu3l3/
http://www.kanyetothe.com/forum/index.php?topic=4999834.0
April 11th, 2016
When Drake releases his long-awaited album Views From The 6 on April 29, you'll only be able to hear it in one place: Apple Music.
However, the exclusive is not going to last: After seven days, the album will go to other platforms, BuzzFeed News has confirmed.
http://www.buzzfeed.com/brendanklinkenberg/drakes-new-album-will-only-be-exclusive-to-apple-music-for-t?utm_term=.pwKEmbWea#.ygr7yDBm9
April 12th, 2016
"I was recording Wiz when they sent [the files]," Maphorisa said, referring to Wizkid's background vocals on the song. "There was nothing really there. We started working on it—I added some production."
Maphorisa said they finished "One Dance" in only a week—it's one of four tracks they recorded. He says "One Dance" is blowing up in Mzansi and that it best sums up Drake's sonic ambitions.
"He's making other artists be aware of other sounds, to be out of the box, not to do the same thing all the way. Also for him, he's challenged 'cause now he's not in a comfortable space that he can just do what he's supposed to do. Be different and come up with new things."
http://www.kanyetothe.com/forum/index.php?topic=5011066.0
April 12th, 2016
http://instagr.am/p/BEFnhh5O3ve/
.
http://instagr.am/p/BEFo6EHqbHF/
http://www.kanyetothe.com/forum/index.php?topic=5005290.0
April 12th, 2016
http://instagr.am/p/BEFKZVLhowD/
http://www.kanyetothe.com/forum/index.php?topic=5011170.0
April 12th, 2016
If Drake has his way then Vybz Kartel would be featured on his upcoming album "Views From The 6."
Sources close to the incarcerated deejay told Urban Islandz that his team reached out to Vybz Kartel team for a feature.
"Drake is a big fan of dancehall music and recognized that Vybz Kartel is still the best that is doing it today," sources told us. "His producers reached out to us for a feature and we did some sampling and send back. Popcaan and Drake also did some work so we are still not sure if Vybz will end up on the album."
http://www.kanyetothe.com/forum/index.php?topic=5017178.0
April 14th, 2016
Kyla confirms 2 tracks from VIEWS have been leaked
Kyla
: No. They got my track, cut the bits out that they wanted, and just made a song out of it. They explained to me that two tunes [from Views] had been leaked, so they weren't going to send the song over to me. They played a little snippet of it over the phone. They were very much like, "Let's run with this version, there's no time for recording it or anything like that. We're getting hacked left, right, and center."
http://www.kanyetothe.com/forum/index.php?topic=5017514.0
April 14th, 2016
Skepta confirms he's working on VIEWS
(55:50)
https://itunes.apple.com/gb/station/april-14-2016-zane-lowe/idra.1102224059
http://www.kanyetothe.com/forum/index.php?topic=5017826.0
April 14th, 2016
http://instagr.am/p/BEND9N9syfn/
http://www.kanyetothe.com/forum/index.php?topic=5020554.0
April 14th, 2016
http://instagr.am/p/BENMDMkRZV4/
http://www.kanyetothe.com/forum/index.php?topic=5020826.0
​
[/center]