Discussion Starter
·
#1
·
Just look at the picture for a tldr.
The last comment is the cop.
The Overland Park Police Department has fired an officer following an investigation into a Facebook post he made from his personal social media account.

Lanaydra Williams lives in Dallas, TX, and tells KCTV5 she had a couple pictures posted to her personal Facebook account back in October 2014. About 11:50 p.m. Thursday she got a notification that a new comment had been made on them. That's when she read the comment that she found both horrifying and alarming.

"We'll see how much her life matters soon..better be careful leaving your info open where she can be found

hold her close tonight, it'll be the last time," stated the post.

"I was upset because this is my child," Williams said. "If it had been me, it would have been different but this is my child."

The comment was posted hours after violence erupted in Dallas. At least one sniper shot 12 officers, killing five, during a protest over deadly police shootings of black men in other states.

Williams says she doesn't know anyone from Overland Park. She was shocked when she went to the man's Facebook page and found a picture of a police uniform.

"I saw that he was a cop and I was like, 'This is outrageous. This is not acceptable at all,'" she said.

OPPD launched an investigation into the post when Williams reported it.

"I immediately initiated an investigation into the officer's actions and requested it be completed in a timely manner," Overland Park Police Chief Francis Donchez Jr. said.

During an investigation by the department's Professional Standards Unit, Donchez said they learned his officer did in fact make the post.

"It was obvious that our officer did not meet the standards of professionalism for the Overland Park Police Department," Donchez said.

The police department immediately terminated the officer.
http://www.cbs46.com/story/32401238/overland-park-police-department-fires-officer-following-facebook-post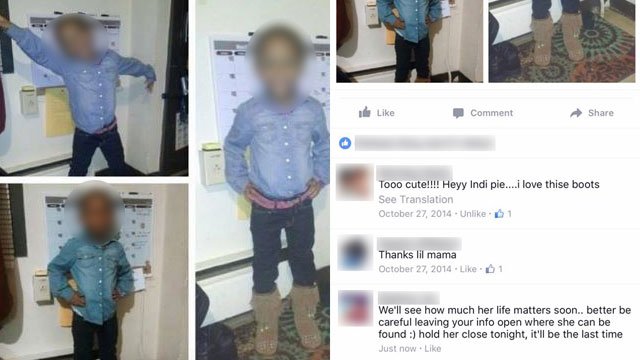 Now obviously this is a one-off case and most cops aren't like this, but it makes you think how many of these guys are out there. They should really put stronger psych evaluations in place so people like this can't get a gun and badge.